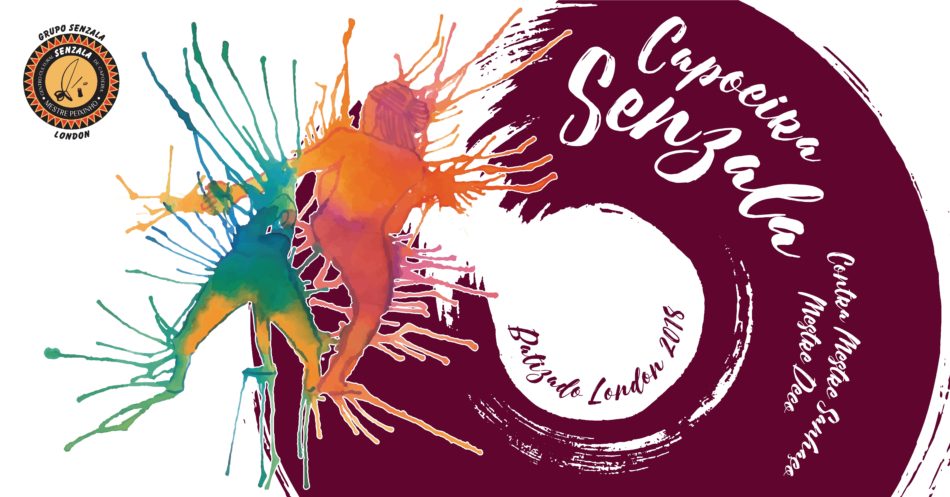 Save the date! Our 2018 capoeira batizado will take place from the evening of Friday 30 November till Sunday 2 December.
There will be special guests, capoeira & other workshops, rodas and of course… our infamous party! Come join the celebrations.
REGISTER NOW to secure your ticket.
We are excited about these very special guests who will join us:
Mestre Gato (Grupo Senzala – Rio de Janeiro, Brazil)
Mestre Flavio (Grupo Senzala – São Paulo, Brazil)
Mestre Pedro (Grupo Senzala – Cambridge, UK)
Mestre Rodriguinho (Grupo Senzala – Canberra, Australia)
Mestre Timba (Grupo Senzala – Geneva, Switzerland)
Contra Mestre Baiano (Grupo Senzala – Aberdeen, UK)
Contra Mestre Coqueirinho (Grupo Senzala – Stockholm, Sweden)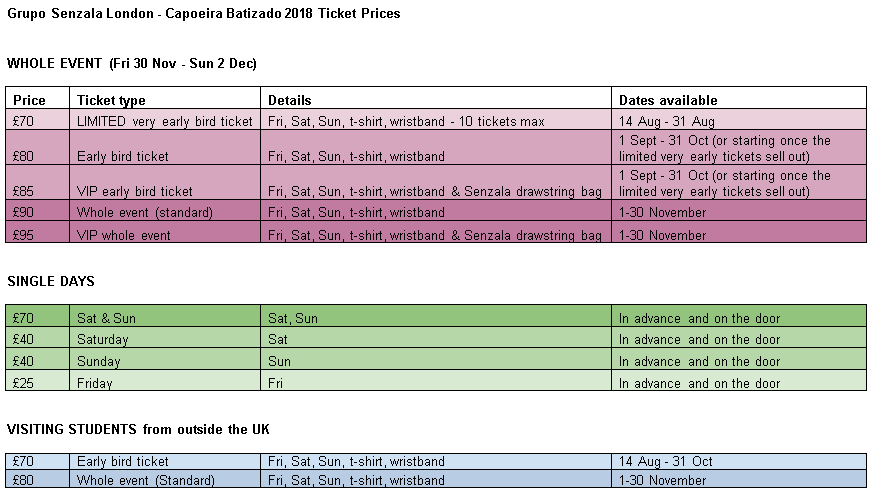 More details to follow!