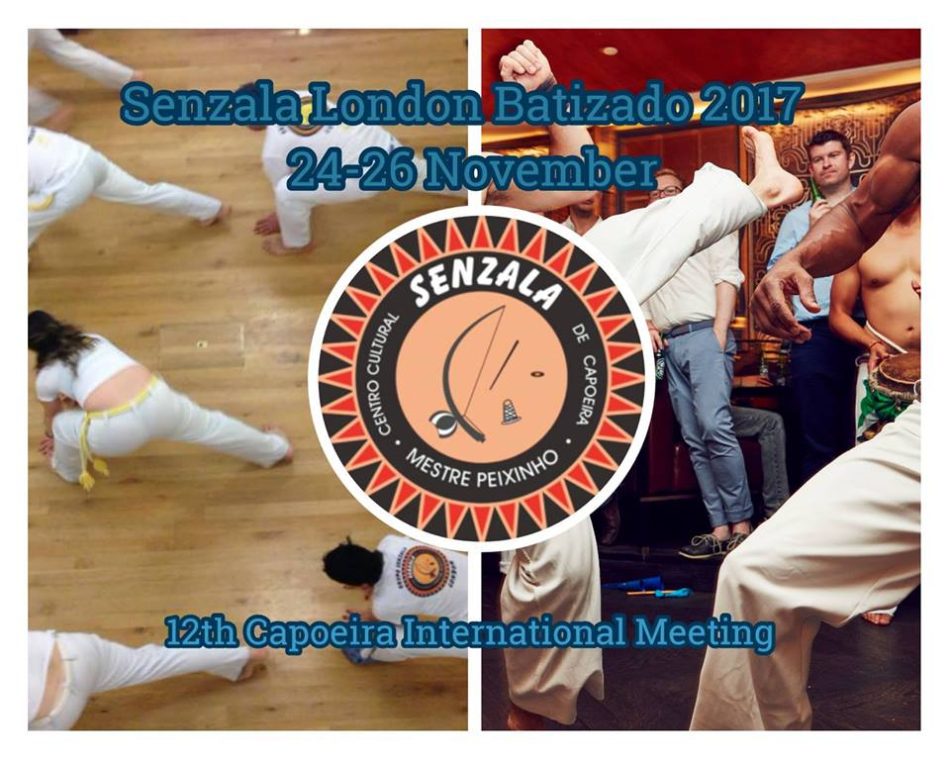 Senzala London proudly presents our 12th Batizado and International Capoeira meeting. We are planning a great celebration inviting some of grupo Senzala leading masters, teachers and students from Brazil and Europe. A weekend full of capoeira, samba de roda, maculele, afrobrazilian dance, party and much more.
Venue address and more information will be added soon. Come and join us, vem jogar que a roda é boa!
Our guest list so far invited:
Mestres Deco, Banana, Itamar, Pedro, Chiquinho, Joazinho da Figueira, Polaco, Pedreiro and lots more to be confirmed.
Prices:
£70 until 15th September
£80 until 15th October
£90 until 15th November
Please contact us for group tickets, and there are special rates for students coming from abroad.