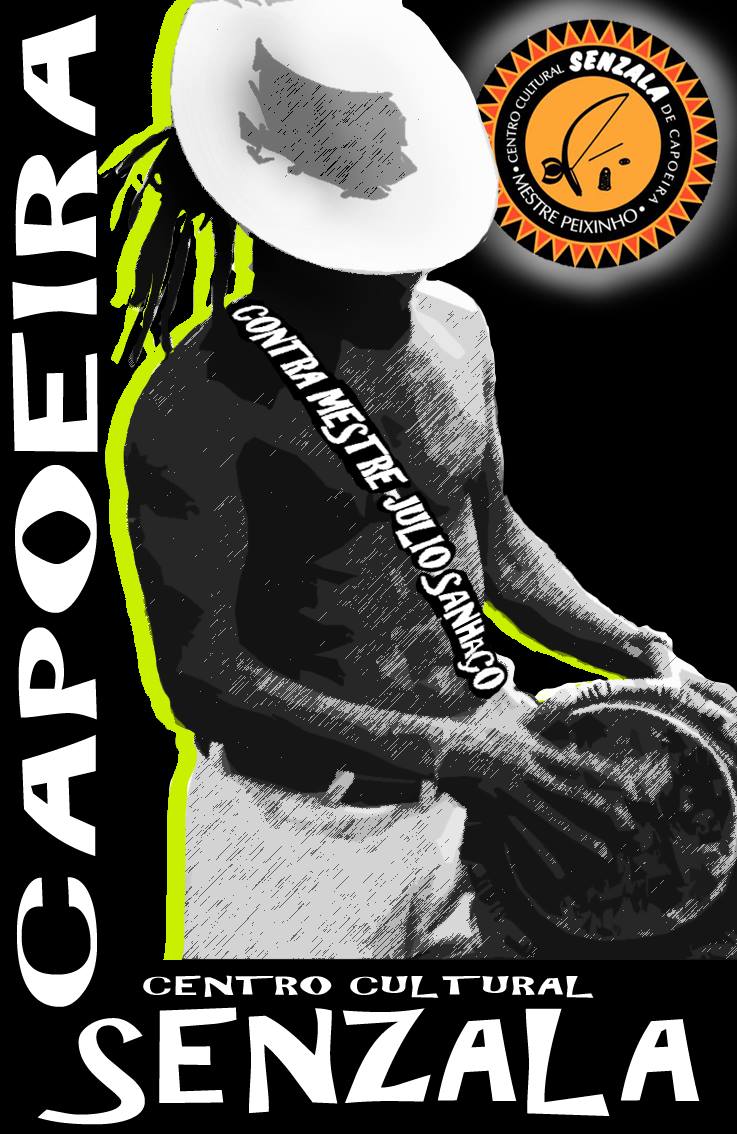 Julio Cesar Alves de Oliveira – "Mestre Sanhaço" is a red belt student of the great Mestre Peixinho. He's part of Grupo Senzala from Rio de Janeiro and has been practicing capoeira for over twenty years always under Grupo Senzala.
Julio Cesar Alves de Oliveira "Sanhaço" has practiced sports including football, surfing and swimming since the age of six. He first came across capoeira at the age of 13 as a student of Centro Cultural Senzala de Capoeira – Rio de Janeiro and has trained ever since. His teaching career began when he moved to Germany in 1999 and continued teaching when he returned  to Brazil where he then established a capoeira school on the island of Ilha Grande. Over the subsequent years the school became an important recreational and cultural resource for children and adults of the community and a focus of interchange with visiting Capoeiristas from Brazil, Europe and the US.
Julio moved to the UK in 2004 and now teaches in London. He also spends time travelling around Europe when he is invited to teach workshops. Julio returns to Brazil a few times a year to maintain continuity in his work on the island and to make links between his students in the UK with those in Brazil.
"Teaching capoeira in all its aspects for children and adults as well as being part of many festivals and workshops around Europe and UK for over ten years has helped me built confidence and to understand the needs of the students who are seeking to learn the Brazilian art form". Julio Cesar Alves de Oliveira.