In July 2019, our teacher Julio Sanhaço attended the Senzala Vadiação event in Rio de Janeiro and Capoeirangra in Angra dos Reis for his formatura to become a master in capoeira. We interviewed him after his return from Brazil to ask about the event, and about what he's planning next.

To read the first interview with Mestre Sanhaço in honour of the 15th anniversary of Grupo Senzala London, take a look here.


Congratulations on your formatura in Brazil, Mestre Sanhaço! How did the events in Rio and Angra go?
It was better than I expected – both for the capoeira events including the vadiação and also for our group trip to Brazil together – around 20 students travelled from London to be there. It was a huge support to have the group there for the vadiação and the grading which took place on 20 July in Rio de Janeiro.

I was expecting that lots of memories would come to mind, which they did, like of my journey until that day when I became recognised as a master. And I think we did well emotionally and mentally – there were lots of things involved in the trip but we did really well. When you have so many emotions, you can get nervous or say things you don't want to, or it can affect your playing – but I was calm. And you guys were one of my main supports.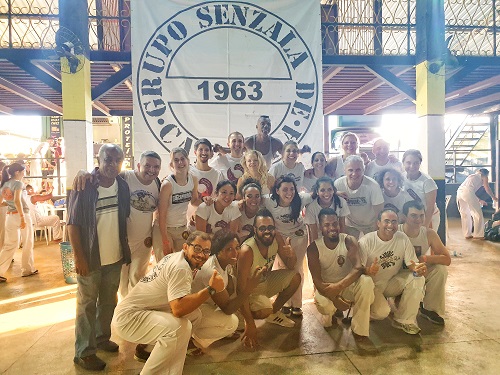 How does it feel now to be a mestre?
The main surprise is to hear the masters calling me mestre and some of them, the ones who are my main reference, also recognise me as a mestre. Lots have said that it's well deserved. I feel a big responsibility towards the capoeira community and I'm up for the challenge of adding new ideas, concepts, doing new research and I want to keep learning.
What's next and what do you think will change for you?
What's next is already happening for the group – the legacy of Centro Cultural Senzala is a huge challenge because we are the official guardians of Mestre Peixinho's dynasty. We are the ones wearing the logo, passing his knowledge on to the new teachers and instructors the way he used to teach – especially for those that never trained with him. Being abroad pushes me to connect to my friends from the school. I'm one of the masters in the UK and I know there will be a lot of new challenges being a master. It's not only a belt but it's also recognition that there are expectations so I will work hard.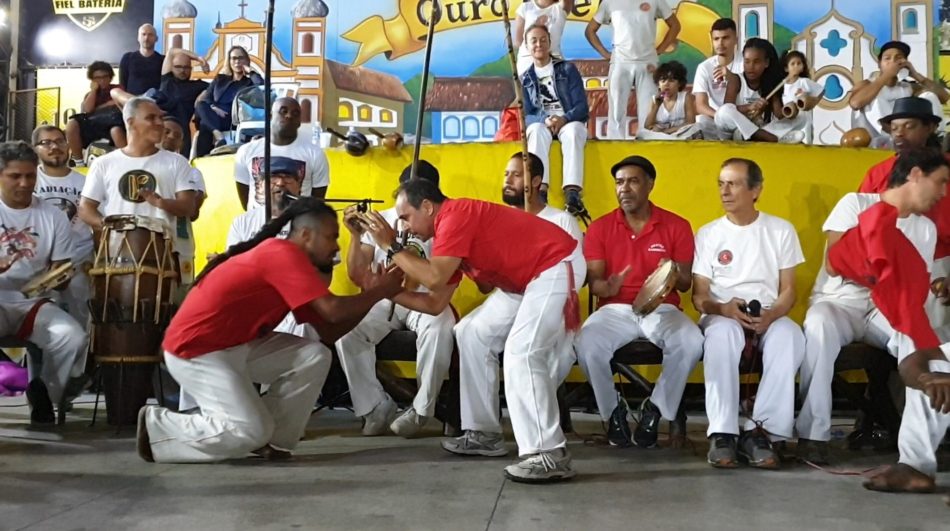 Tell us about the upcoming London batizado in November – your first one as a mestre.
It's a historical occasion, and it shows the maturity of our group. The group is getting more experienced in terms of understanding capoeira and through the years they have been making connections to many people around Europe. It's not only me; my students are recognised and liked by other capoeira schools. That shows that we are hopefully on the right path.

We have a very exciting line up of guests: Mestres Sorriso, Pedro, Steen, Kiura, Tazmania, Tyson, Ursula, Vingador. And more guests to be confirmed.. with contra mestres and teachers from Europe and Brazil. As well as dance classes, discussions, and other workshops. And obviously our famous party!