We are now offering in-person classes as well as online using Zoom, due to the COVID-19 pandemic.
To train with us, please get in touch with Mestre Sanhaço for the venue address or for the Zoom password.
Adults:
Tues 7-8.30pm mixed level
Thurs 7-8.30pm mixed level
Sat 1-2.30pm mixed level
£10 per class, £18 weekly or £70 per month.
Go to: www.zoom.us/join, enter meeting ID 893 365 8963. Please register with M. Sanhaço for password details.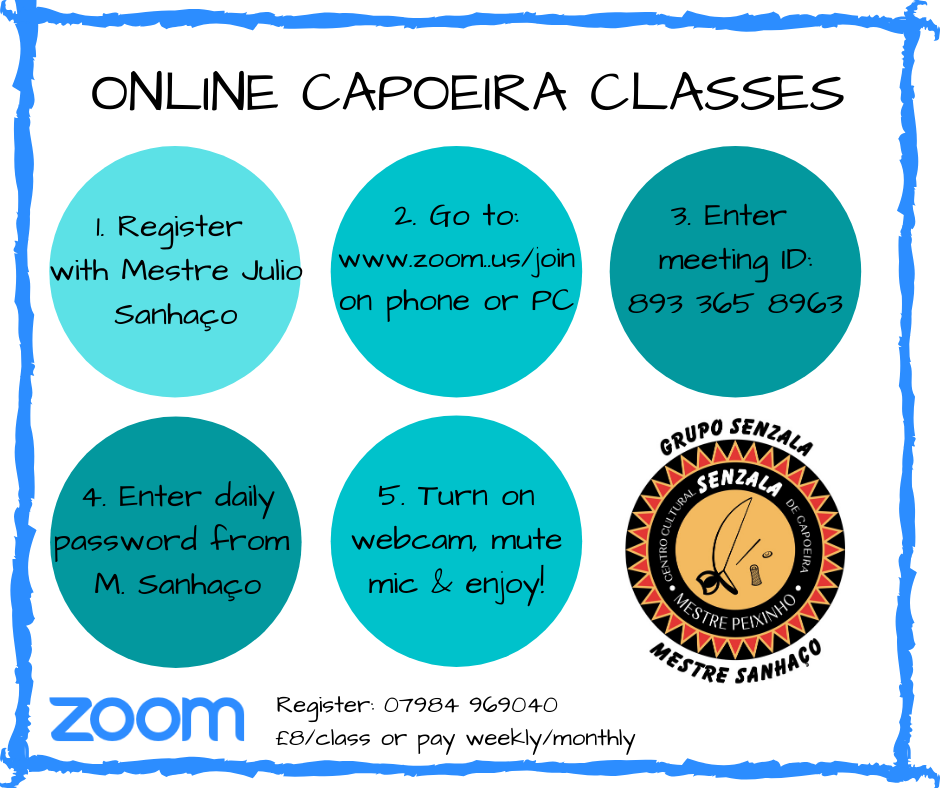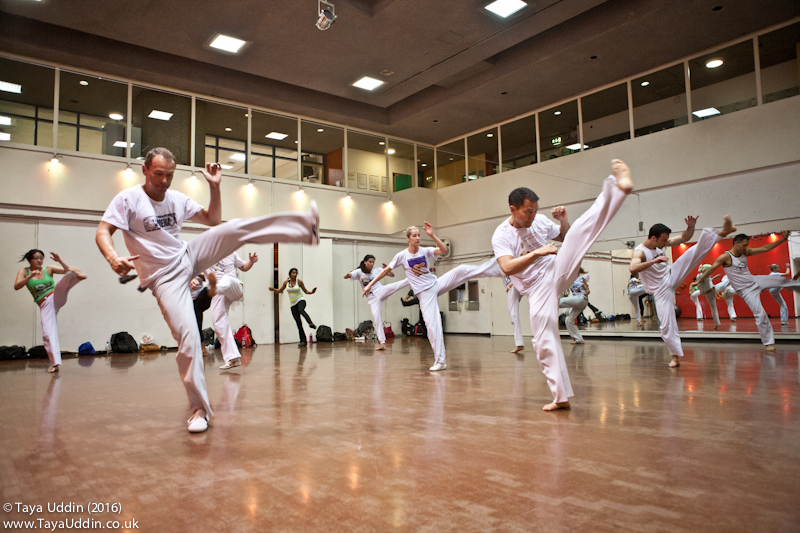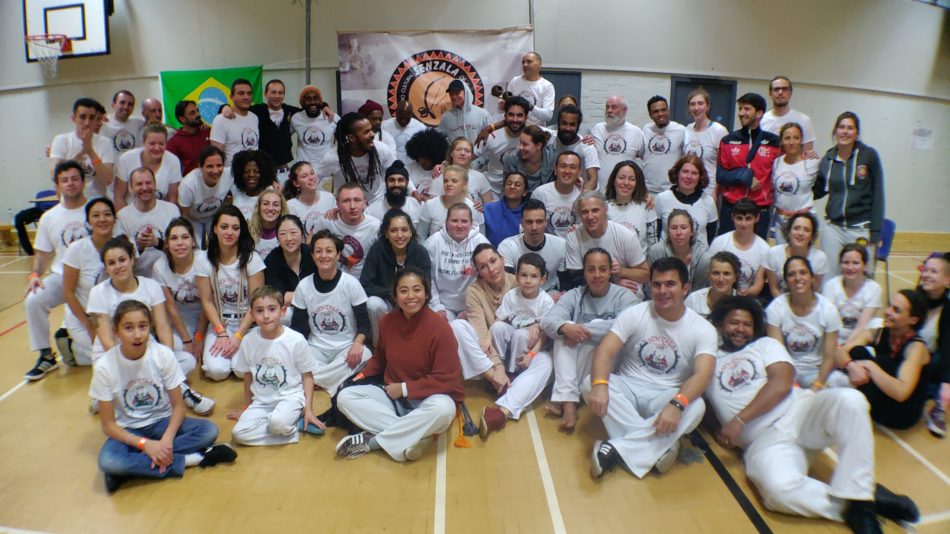 Capoeira is a Brazilian martial art incorporating dance, music, self-defence and acrobatic techniques, using spectacular kicks and movement in a unique combination. With a fun and welcoming atmosphere and community, all levels are welcome for a good workout and to learn more about this rich cultural tradition!
Our master is Julio Cesar Alves de Oliveira – "Mestre Sanhaço", a red belt student of the great Mestre Peixinho. He's part of Grupo Senzala from Rio de Janeiro and has been practicing capoeira for over twenty years.
When regular Senzala London capoeira classes resume, here is our standard information:
Venue details
Tuesdays & Thursdays
Maria Fidelis Catholic School – There are two Maria Fidelis schools so please make sure you go to the right one!
1-39 Drummond Cres, London NW1 1LY
Nearest tube: Euston, Euston Square, King's Cross
Download map
Wednesdays
Artizan Community Centre
1 Artizan St, Spitalfields, London E1 7AF
Nearest tube: Liverpool Street and Aldgate
See map and read the blog
Saturdays
Seymour Leisure Centre
Entrance: Seymour Place
London W1H 5TJ
See map
Price details
* £12 per class or £75 per month (to be paid in advance), entitling you to attend as many capoeira classes on Tues, Thurs and Sat as you wish.