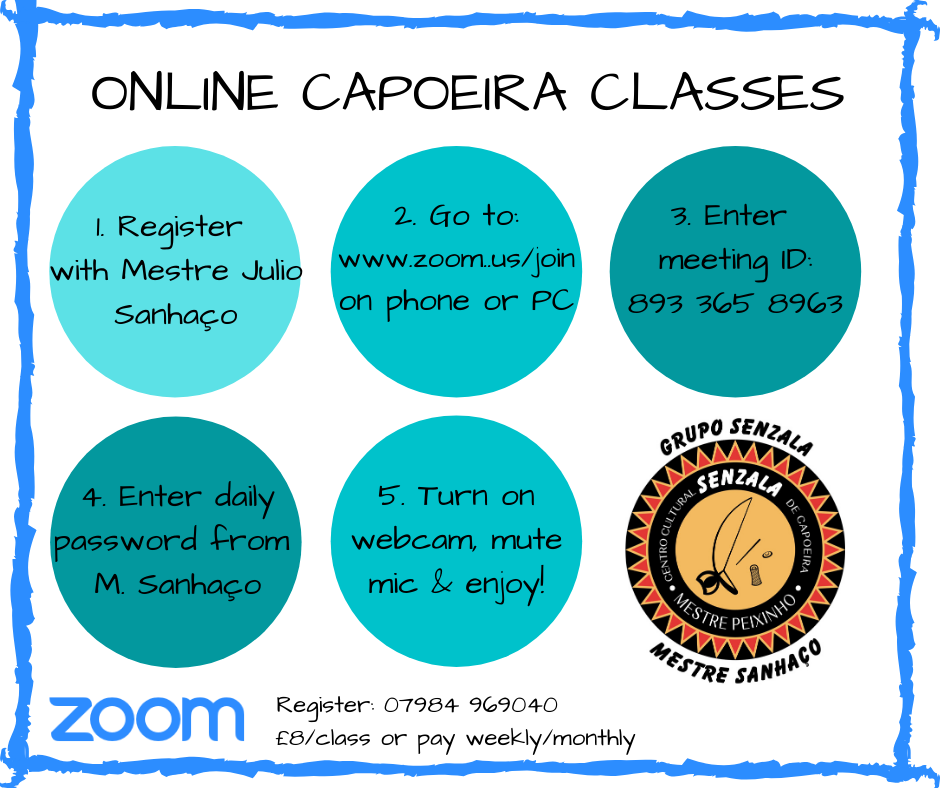 All classes will take place online using Zoom, for the foreseeable future (due to the COVID-19 pandemic).

Mon 6-7pm beginners
Tues 6-7pm intermediate
Wed 6-7pm beginners
Thurs 6-7pm intermediate
Sat 1-2pm intermediate

£60 monthly, £18 weekly or £8 per class.

Go to: www.zoom.us/join, enter meeting ID 893 365 8963. Please register with M. Sanhaço for password details.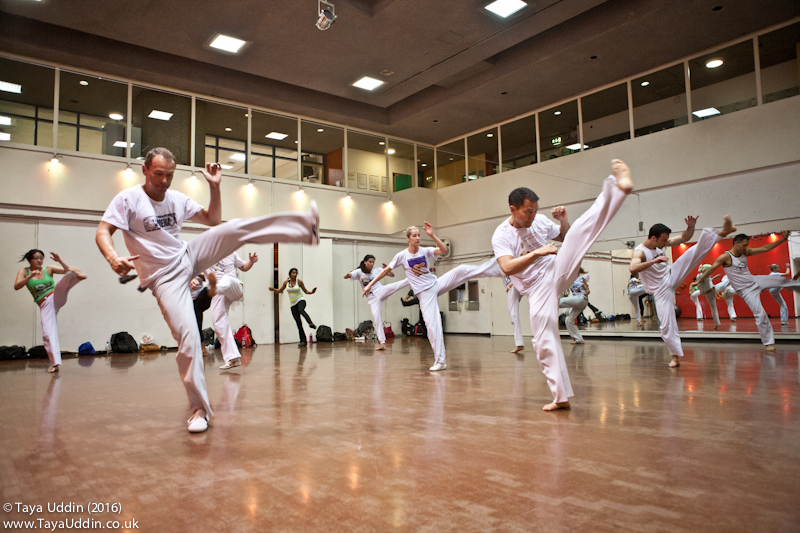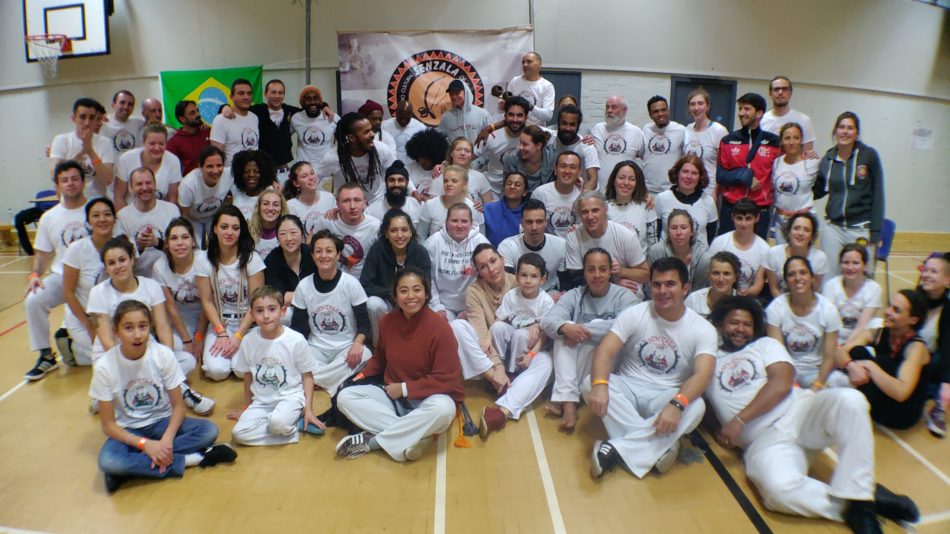 When regular classes resume, here is our standard information:
Venue details
Tuesdays & Thursdays
Maria Fidelis Catholic School – There are two Maria Fidelis schools so please make sure you go to the right one!
1-39 Drummond Cres, London NW1 1LY
Nearest tube: Euston, Euston Square, King's Cross
Download map
Wednesdays
Artizan Community Centre
1 Artizan St, Spitalfields, London E1 7AF
Nearest tube: Liverpool Street and Aldgate
See map
Saturdays
Seymour Leisure Centre
Entrance: Seymour Place
London W1H 5TJ
See map
Price details
* £12 per class or £75 per month (to be paid in advance), entitling you to attend as many capoeira classes on Tues, Thurs and Sat as you wish.