Join us in January for beginner capoeira classes – a fun way to get into shape.
Come try out this Afro-Brazilian martial art as a fun way to keep fit, with a capoeira class in central London. Challenge yourself for the new year and gain extra strength and confidence! These classes are aimed at new beginners and will run throughout January.

You will learn kicks, sweeps, defence moves, basic acrobatics as well as the instruments and music that accompanies the roda (circle) where two capoeiristas play each other, similar to sparring. We are a welcoming, friendly group that enjoys the social side of training together too.

Our teacher is Mestre Julio Sanhaço, who moved to the UK from Rio de Janeiro, Brazil 15 years ago, to found the London branch of Grupo Senzala, together with Mestre Peixinho.
.
How does it work?
Classes take place every Tuesday, Thursday and Saturday and for this special price of £50, you can come to any six classes throughout January.

Once you have filled out the sign-up form, we will send you payment details by email. Please bring confirmation of payment to your first class.

Please wear clothing you feel comfortable moving around and sweating in, and bare foot is fine (or bring indoor trainers if you prefer).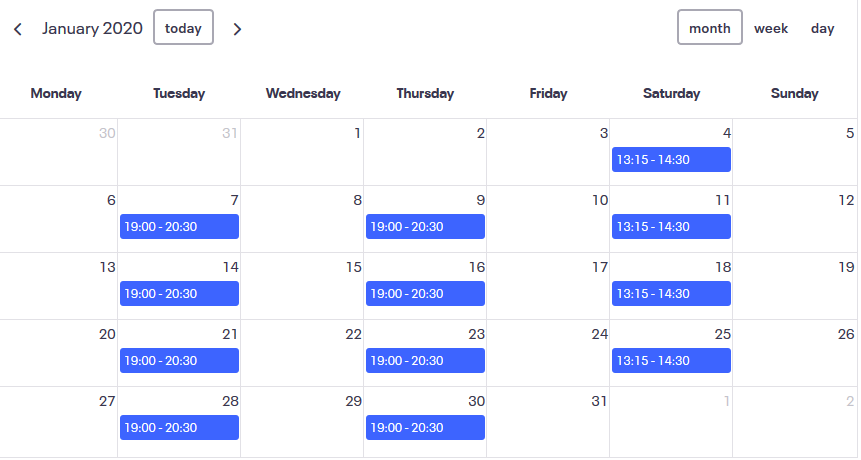 Tuesdays & Thursdays: 7pm – 8.30pm at Maria Fidelis School (near Euston station: 1-39 Drummond Crescent, London NW1 1LY)

Saturdays: 1.15 – 2.30pm at Seymour Leisure Centre (near Edgware Road station: Entrance on Seymour Place, London W1H 5TJ).
Check out our full timetable here for a list of capoeira classes in London.
For people interested in: martial arts (taekwondo, karate, jiu jitsu, Brazilian jiu jitsu, MMA, mixed martial arts), capoeira class in London, dance, circus skills (aerial, handstand, gymnastics, acrobatics) as well as stunts and tricking.